With 3 million acres of natural beauty to explore in South East England, it's the perfect place to escape those four walls and enjoy great open spaces and fresh air. Discover the National Parks, Areas of Outstanding Natural Beauty, country parks, nature reserves, glorious gardens, waymarked walks and more.... there's no better place to fall in love with the great outdoors.
South East England has two National Parks covering over 2,193km2 between them. The New Forest in Hampshire, known for its ponies, heathland and forest trails. The South Downs which stretches from Winchester to Eastbourne, through the counties of Hampshire, West Sussex and East Sussex, and is the newest National Park in the UK.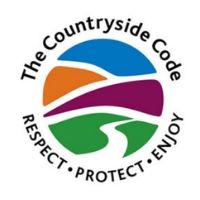 We encouage you to enjoy the countryside at every opportunity, it is so good for our well being. However, whilst you are out and about remember to follow the Countryside Code. RESPECT - PROTECT - ENJOY. This code contains advice for the public and landowners, making it easier for visitors to help respect, protect and enjoy the outdoors.
Both the national parks have an excellent selection of walking and cycling routes, and their is plenty to keep the children entertained to. Looking out for ponies, horses, cows and even pigs roaming free around the New Forest while the South Downs has a selection of stunning viewpoints including St Catherines Hill, near Winchester, Devils Dyke, near Brighton, Cissbury Ring, near Worthing, Beachy Head, near Eastbourne to enjoy.
The South East also benefits from nine Areas of Outstanding Natural Beauty (AONB). These have been recognised for their exceptional landscape, character and natural beauty, and are prized enough to be protected for all to enjoy.
The Cotswolds, Oxfordshire
North Wessex Downs AONB, Berkshire
Chiltern Hills AONB, Buckinghamshire
High Weald AONB, Sussex
Kent Downs AONB
Surrey Hills AONB
Chichester Harbour AONB, Sussex
Dorset AONB
Isle of Wight AONB
Half the Isle of Wight is a designated Area of Outstanding Natural Beauty, making it an ideal escape to the country. A varied terrain includes dramatic coastline with heritage status, nature reserves, woodlands, chalk hills and stunning views that'll test the memory of any smartphone camera.
The South East is also home to two UNESCO Biosphere Reserves at Brighton and the Isle of Wight - there are only 7 sites in the UK. These Biospheres bring together rural, marine and urban environments, to take care of these special places for both nature and people.
South East England's countryside also includes leafy Surrey near London. Newlands Corner, Box Hill and Leith Hill offer outstanding viewpoints around Guildford.
Highdown Gardens in Worthing, created out of a chalk pit over-looking the Downs, offers a beautiful collection of unusual plants and trees including the National Plant Collection introduced by Sir Fredrick Stern. A visit to Worthing's countryside isn't complete without a trip to Cissbury Ring, the largest hill fort in Sussex and history dating back 5,000 years.
The Test Valley runs from the North Wessex Downs Area of Outstanding Natural Beauty right down to the New Forest National Park in the south, with walkers and cyclists being able to enjoy parts of the 44 mile Test Way, nestling between Winchester, Salisbury and the New Forest.
The rural geography of South East England makes for ideal star gazing spots to wonder in the night sky. Butser Ancient Farm in Hampshire is one such location, along with the South Downs National Park which is the world's newest International Dark Sky Reserve, but anywhere away from the lights of urban centres is a great place to start.