Now that we are able to travel a little further and enjoy the great outdoors with friends and family whilst remaining alert, take a look at the diverse range of places in which you can breathe in the fresh air and make the most of the great outdoors.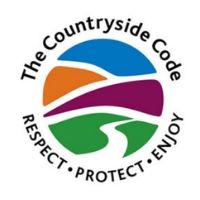 We encouage you to enjoy the countryside at every opportunity, it is so good for our well being. However, whilst you are out and about remember to follow the Countryside Code. RESPECT - PROTECT - ENJOY. This code contains advice for the public and landowners, making it easier for visitors to help respect, protect and enjoy the outdoors.
There are a great range of walks and places to cycle in South East England offering great ways to explore the region and beautiful places cars just can't get to. The region is also home to two national parks, providing plenty more to explore.
There are plenty of outdoor space for kids and even some great ideas for outside recreational activities.
Dover
Isle of Wight
Windsor & Maidenhead
Worthing