Discover South East England, with its 400 miles of stunning coastline, rich history and heritage and acres of natural beauty. Explore the wine capital of the UK with the chance to wander through the vines, enjoy a tour and tasting experience. Taste your way round the South East, with a host of opportunities to enjoy regional specialities, locally made produce and some great places to eat both indoor and out. Dive into a place with royal, literary and film connections aplenty, vibrant cities, bustling towns, and quaint villages, all awaiting to be explored.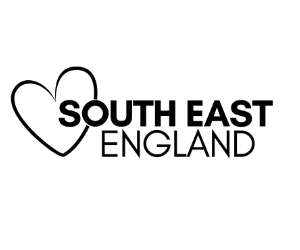 Whether you're a regular visitor to the South East, looking for somewhere new to discover, or you live here and are just looking for some new places to visit, then the links below will help you discover more about the 24 destinations that make up the South East region.
If you're visiting on holiday for the first time, we know you are sure to find something here in the South to suit your budget, your interest and your mood, and you can use the links below to drill down and discover those hidden gems awaiting you on your next South East adventure.
With 24 destinations just a stone throw from London, the South East offers the chance to head to the seaside, enjoy beautiful countryside, and escape the hustle and bustle of the capital city, it's all just a short hop away.
Winter may not be the time you naturally think of heading away for a short break or staycation, but nothing has been normal about this year. So why not book a weekend break to the beautiful South East countryside and wrap up, head out and enjoy the changing of the seasons, the misty mornings and wonderful winter sunsets. Don't worry if the weather is not so good, there are many great indoor attractions and places to visit that mean you still get out but can keep warm and dry.
Take a look below for help inspiration on visiting the South East this winter.