Events suitable for the whole family are never hard to come by in Sussex thanks to a range of tourist hot-spots including a national park, two cities and selection of seaside resorts. We've got hundreds of exciting events taking place all year round for residents, day-trippers and holiday makers to enjoy.
What's on in Sussex this weekend?
To find out what's on in Sussex today or this weekend, use the search box above to narrow down your required date. Families on a budget can look out for the many free events taking place while there's plenty of fun activities for kids to do whether it's during the holidays or for a weekend break.
You'll find an enviable supply of themed festivals in Sussex, from food and drink festivals bursting with local produce, which is amongst the best in the UK, and full to the brim with English wine as this county has the ideal conditions for a host of vineyards giving a unique flavour to any event. Winter time doesn't mean less events in Sussex in fact the calendar is full to bursting with festive fun, creative arts and family fun events that you can enjoy together.
Head to Brighton the cultural capital of the South East which will see the annual Brighton Fringe return from the 5th May - 4th June 23. Get your stakes on in Worthing until the 19th Feb or head along to Hastings for the start of their festival season, with Hastings Fat Tuesday running from the 17th - 21st Feb, which borrows heavily from the New Orleans take on Mardi Gras. Sussex means you're never far from an event, a place, an adventure, guaranteed to keep you entertained and coming back for more.
If you're looking for what's on when it's raining, the coastal geography of Sussex means you can switch the beach for a trip to a local castle, all of which have a calendar of seasonal events to entertain children and adults.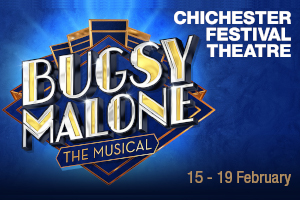 Whats on in Sussex?
If you have trouble viewing the above sign up form on mobile, please click here.
Staying overnight in Sussex?
If you're travelling from outside the area for an event in Sussex, there are numerous hotels and other accommodation options to suit your needs.
>>> Search & Book Sussex Accommodation
Sussex events near me
The guide below shows our full calendar of events in Sussex. Whether you're local or visiting the area, find what's happening near you by clicking the Map View button.