Whether you're a serious hiker, leisure walker, seeking an active family holiday or just wanting to stretch your legs with family or friends whilst socially distancing and explore the countryside, the comprehensive range of self-led or guided walking holidays and tour operators based in South East England can offer something for everyone.
South East England's beautiful and diverse landscape can take you from spectacular coastal walks through lush green rolling countryside to hiking through heritage-rich villages and historical towns. Discover for yourself the New Forest ponies, charming Oxfordshire Cotswold villages, and long distance walking routes perfect for walking holidays.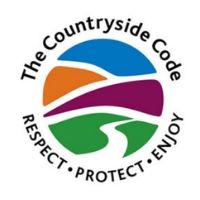 We encouage you to enjoy the countryside at every opportunity, it is so good for our well being. However, whilst you are out and about remember to follow the Countryside Code. RESPECT - PROTECT - ENJOY. This code contains advice for the public and landowners, making it easier for visitors to help respect, protect and enjoy the outdoors.
Top Walks in South East England
Open only in the spring at the height of Bluebell season, immerse yourself in a colourful trail of flora and fauna. There's a walk of 2.5 miles and wheelchair accessible 1100m route with mobility scooters available to hire.
A long distance walking route covering 184 miles of the UK's best known river, passing beautiful towns, water meadows and famous landmarks.
Starting at Jane Austen's house in Chawton, this 4.5 mile walk takes in the countryside that inspired many of her novels.
Experience a weekend of culture by the sea in this route that connects three award-winning art galleries, lovely restaurants and hidden cultural gems.
Part of the South Downs Way, this stretch of coastline has featured in many TV shows and adverts. The breathtaking views make it clear why the sisters have become so recognisable.
The 92 acre site was designated a Local Nature Reserve in 1988. It includes a 17 acre (6.9 ha) millpond, marshes, grassland, reedbeds, hedges and woodlands.
Coastal walks and walking holidays
Click the 'map view' button or browse the list below for a selection of companies that organise self-led hikes or guided walking holidays, tours, paths and national trails, for individuals and groups, in South East England.