From inspirational bustling cities to idyllic secluded countryside, South East England has been the muse to many great English authors. Take a look and discover a selection of some of the many great English writers who have been born, lived in or been inspired by South East England. South East England inspiring over 7 million literary words....
One of the most prolific English writers is Jane Austen who was born in the charming village of Steventon in Hampshire. Later on in life she spent much of her time in the picturesque village of Chawton in East Hampshire. She passed away whilst visiting the city of Winchester in Hampshire, in 1817 and was buried in the city's famous cathedral.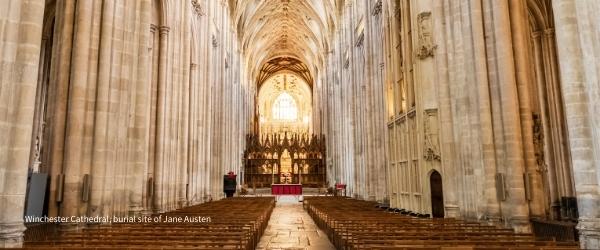 Another great English writer, Charles Dickens, was born in Portsmouth in Hampshire in 1812. However he is perhaps best known for his associations with the city of Rochester in Kent. He lived in the city for many years and used it as the setting for many of his most famous novels.
Gilbert White's book 'The Natural History of Selborne' was published in 1789 and is the fourth most published book in the English language. His work on recoding seasonal events, such as the departure of the swallow, is being used by scientists today to understand the impacts of climate change upon biodiversity.
More than 100 years later, another memorable English writer arrived in South East England in the form of Kenneth Grahame. He spent many of his formative years on the banks of the River Thames in Berkshire. Later on in life he created the celebrated Wind in the Willows, one of the classics of children's literature.
Further authors of note who lived in South East England include Roald Dahl and J.R.R. Tolkien.
Both spent much of their lives in the region, however, Dahl was born in Wales and Tolkien in South Africa. Famous children's author Dahl had many connections with the South East – his home near Great Missenden in Buckinghamshire still houses his famous writing shed and gypsy caravan. For all Dahl fans a visit to the Roald Dahl Museum and Story Centre in Great Missenden is a must.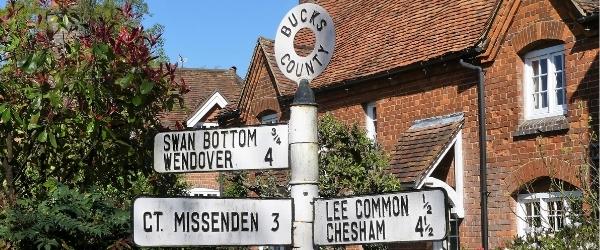 J.R.R. Tolkien author of Lord of the Rings and The Hobbit, was often associated with Oxford in Oxfordshire, where he taught at the colleges and spent time socialising. It is here that he was inspired to write many of his books. Magdalen College in Oxford was also important in the life of the remarkable English writer C.S. Lewis.
The famous children's author Enid Blyton accompanied her husband to the Red Lion in Knotty Green, Beaconsfield, and penned most of her books in the snug, now called The Enid Blyton Room. You can take a trip down memory and share a 'bottle of ginger beer' as you rekindle the adventures of the Famous Five, Noddy and many more childhood stories.
Ashdown Forest is famously associated with 100 acre wood and the inspiration behind A.A. Milne's creation of Winnie-the-Pooh. Milne lived on the northern edge of the forest, his books include a boy named Christopher Robin, who was named after his son, Christopher Roblin Milne.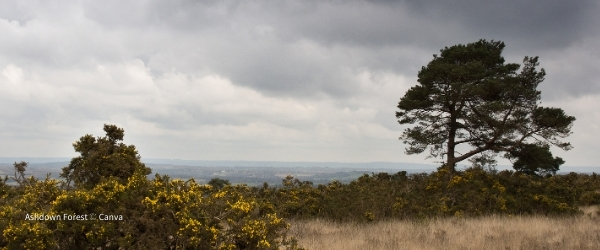 Other South East stories surround the famous Dame Agatha Christie who is known throughout the world as the best-selling crime writer of all time. She became the subject of a mystery herself, when she disappeared for 11 days. Her car was found abandoned at the Silent Pool near Albury. Eleven days later she turned up in Harrogate, but never could explain the reason for her strange disappearance.
Another famous crime character who's links are rooted in South East England is that Sherlock Holmes, who was created in 1887 by Sir Arthur Conan Doyle. His 'A Study in Scarlet' was the first of four novels and fifty six short stories featuring Holmes and Doctor Watson. Sir Arthur Conan Doyle was born in Edinburgh but moved to Portsmouth in 1882 where he set up a medical practice and starting writing. It was here that Sherlock Holmes was born. His adventures continue today on screen, with series such as 'Sherlock' (series 5 due in 2022), adaptations such as 'Elementary' set in America, and spin offs including the Netflix drama 'Enola Holmes' (2020) which is based on a series of books by Nancy Springer, featuring the legendary detective Sherlock.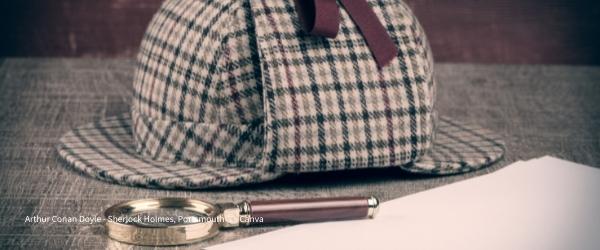 The author of Tinker Tailor Soldier Spy - David Cornwell or to his readers John Le Carré was born in Poole, Dorset During the 1950s and 1960s, he worked for both the MI5 and MI6 before his third spy novel, 'The Spy Who Came In from the Cold' became an international best-seller, when he gave up the secret service to turn all his attention to writing.
Ian Fleming, author of the James Bond novels, had a holiday home in St Margaret's Bay and the book Moonraker is largely based in Kingsdown and St Margaret's. The former Granville Hotel was the setting for Bonds' and Gala Brands recovery following an encounter with a villain in Moonraker where they enjoyed fried soles and Welsh Rarebits.
The Isle of Wight is home to host of other literary links from Lewis Carroll to AlfredTennyson, discover more by downloading the Isle of Wight literary trail here.
Did you know that the author of Frankenstein Mary Shelley last resting place can be found in Bournemouth. She was only 20 when Frankenstein was released, written as a result of a friendly ghost story competition. Frankenstein is actually the name of the scientist who created the monster, not the monster itself......
Other famous authors with links to the South East
Joseph Rudyard Kipling was born in India, lived at The Elms, The Green, Rottingdean near Brighton from 1897- 1903, before moving to Burwash, East Sussex, where he lived for much of his married life. He made 'Batemans' in Burwash, East Sussex his home from 1902 until his death in 1936. His works include The Jungle Book, The Man Who Would Be King and Just So Stories for little children. He was awarded Nobel Prize in Literature in 1907, the first English-language writer to receive the prize. His Grade I listed house is now managed by the National Trust.
Henry James, author of The Portrait of a Lady, The Turn of the Screw and The Wings of the Dove was born in America but settled in Rye, Sussex in 1897 and became an English citizen in 1915. His home Lamb House, is now managed by the National Trust and open to visitors.
The Irish poet and playwright Oscar Wilde was incarcerated in Cell 3.3 in Reading Gaol (jail) in 1895-1897 and his awful experiences are immortalised in his 'Ballad of Reading Gaol'. He also wrote 'De Profundis' while he was an inmate. Walk along the perimeter of the gaol, through Oscar Wilde gates as part of an Abbey Quarter visit.