As South East England's official tourism website, your next adventure is ready and waiting for you. We are passionate about you exploring South East England, and our aim is to inspire and show you all the amazing things there are to do in the region.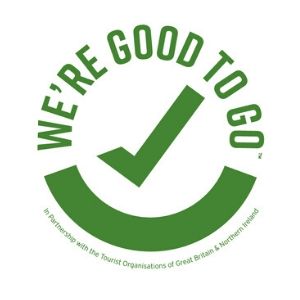 As an industry, we are working hard to ensure all the measures we need to put in place so you can be confident businesses are secure. Keep you eyes open for the new industry standard mark 'Good to Go'. Take a look at our tips on planning ahead and supporting local businesses whereever possible. If you are looking for that little extra reassurance this interactive map showcases all of the businesses within the UK that have been awarded the charter mark.
We hope you will enjoy your rediscovery of South East England. Albeit, safely and rather differently! Don't forget all the inventive ways our tourism industry has found to keep you entertained during lockdown which are still available including virtual tours, webcams and videos.
Follow us on Twitter, Facebook and Instagram to keep up to date with what's going on and sign up to our e-newsletter which provides regular inspiration.
When traveling please ensure you follow official UK guidance on COVID-19.