One of the best ways to explore the South East of England is by bicycle. Not only do you get to experience the beautiful cities, coastal scenery and countryside first hand, but you get to enjoy some wonderful fresh air and healthy exercise, as well as helping the environment at the same time. Now more than ever, taking to two wheels is a great way to explore our landscapes.
The network of traffic free cycle paths, bridleways and quiet country lanes all contribute to literally hundreds of miles of great cycling routes across South East England, and there are plenty of guilt-free pub stops thrown in too!
For families wanting a quiet day out with the children, there are a host of traffic free cycle routes providing a safe haven for youngsters just learning to ride, whilst the roads around the Surrey Hills that hosted the Olympic althetes back in the summer of 2012 and the hilly off road routes across the South Downs are a great challenge for the experienced rider.
Cycle Routes across the South East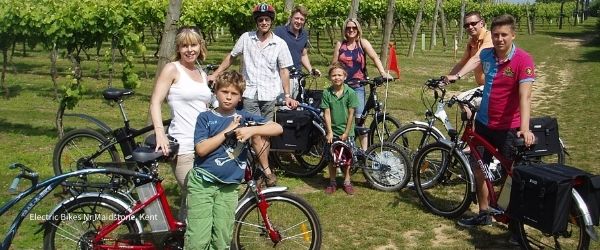 Head to Alice Holt Forest, Farnham in Hampshire with their family friendly 3 mile cycle trail its a great place to build skills and confidence.
Heading out and about in West Sussex, try the unique West Sussex County Council journey planner, click your starting point, end point and it will give you three different routes to follow, quietest, fastest or balanced. Try from Bognor Regis to Littlehampton for starters.
Discover the new King Alfreds Way, the 220 mile off-road route has taken charity Cycling UK three years to create and takes riders through 10,000 years of history, starting and finishing at Winchester and passing through the heart of Hampshire, as well as neighbouring Wiltshire, Surrey and Berkshire countryside. The route connects four of England's National Trails: North Downs Way, South Downs Way, Ridgeway and Thames Path.
Head out from Worthing, Sussex and enjoy the 11 mile route along the coast from Worthing Pier to Shoreham Fort.
Discover National Cycle Network route one from Dover to Sandwich, which takes in three famous castles along the way. This well signed route has a long steep climb up to the top of white cliffs of Dover after which is downhill to Deal. You can easily link up with National Cycle Network route 2 and head onto Hastings.
Alternatively, why not experience the New Forest National Park with its unique landscape that has been shaped over the centuries by grazing ponies, cattle and pigs which roam free. The New Forest has a wealth of cycle routes for all ages and abilities and free parking nearby.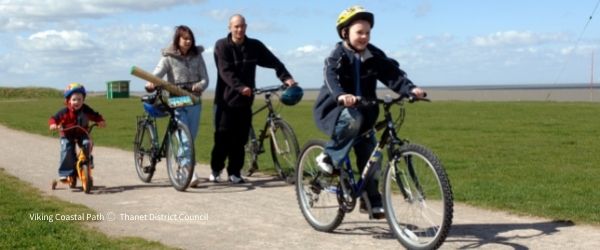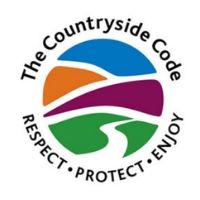 We encourage you to enjoy the countryside at every opportunity, it is so good for our well being. However, whilst you are out and about remember to follow the Countryside Code. RESPECT - PROTECT - ENJOY. This code contains advice for the public and landowners, making it easier for visitors to help respect, protect and enjoy the outdoors.
Cycle Hire
For best results, contact the nearest cycle hire company to the area you are visiting, and they will be able to give you expert advice on the routes most suited to you. Maps, locks and helmets are usually provided. Cycle hire can be booked directly through our website.
Cycling Tours
Embrace the South East in an active way with a cycling tour. Whether travelling alone or in a couple or family your find some great tours around Oxford and the Cotswolds.
UK Electric Bike Tours & Hire, Kent - Enjoy self guided or scheduled tours on an electric bikes.
Best places to go cycling
From country parks to waymarked trails, take a look at some of the best locations for cycling in the south of England and see what's near you for a holiday or day out.