Kent is a haven of breathtaking English landscape, hence the name 'The Garden of England.' From mysterious marshland to the dramatic white cliffs of Dover, from sleepy villages and bustling seaside resorts to historic castles and towering cathedrals, there's no shortage of things to do in Kent.
Places to visit in Kent
Visitors regularly take short breaks in Kent to wallow in the famous towns like Canterbury and Rochester and to explore the green rolling hills, wooded valleys and far-reaching landscapes. Whether on foot, bicycle, road or horseback, you'll be spoilt for choice when it comes to a summer picnic spot or a crisp autumn stroll.
Kent's coastline is a beautiful place to visit all year round and the area of Thanet comprising Margate, Ramsgate and Broadstairs regularly boasts the most blue flag beaches in the UK, while in White Cliffs Country, the coastal town of Deal with its award-winning high street and unspoiled seafront is frequently highlighted as one of the best places to live in Britain. Find out more about the towns and villages that make up the Garden of England using our interactive map of Kent.
Top 10 things to do in Kent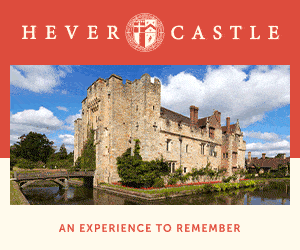 Find more things to do in Kent today by using the search box or viewing the map at the bottom of this page.
Things to do in Kent this weekend
Many of Kent's tourist attractions are open all year round so find something to do today with activities listings each showing a map and opening times for your convenience. Seasonal events in Kent take place all year round so whatever weekend you're visiting, there's bound to be a fun day out to be had near you.
Those who prefer their meals brought to them are always keen to try out a great country pub, where one of Kent's most famous assets, the local wine, can be sampled. For a more active way to unwind Kent's blue flag beaches offer ample opportunities to take part in the water sports, and for those who are looking to dive deeper into Kent, there are plenty of accommodation options for somewhere to stay if you'd like to experience more than a day.
List of things to do & places to visit for days out in Kent
For more information about Kent, including ideas for days out, attractions and events, view the list below for information on things to do and towns and villages within the county. Use the 'map view' button to find something near you.