Hampshire and the Isle of Wight's is set for another exciting year in 2023, with an array of large-scale events and festivals. Home to a host of food and music festivals, family fun events and special anniversaries, you're sure to find plenty of exciting events to include in your holiday plans. 2023 year will see the county of Hampshire hosting the festive Winchester Christmas Market (17th November - 21st December), one of the best in Europe, the colourful Festival of Light Parade, celebrating Dwali in Basingstoke (9th November) , the chance to take to the Ice in both West Quay Southampton (10th November - 7th January 24) and outside the historic Guildhall in Portsmouth again this year (25th November - 7th January 24). Grab your diary and start planning your next Event-ful day out or holiday in Hampshire.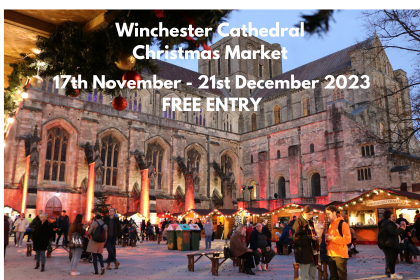 What's on in Hampshire this weekend?
Hampshire's fertile rural landscape means that food and drink plays a big part in the county's event calendar with local produce championed and enjoyed through Farmers' Markets, beer festivals, celebrity visits and plenty of tasting opportunities! With an aviation hub in Farnborough which is now home to Farnborough International Exhibition Centre which host an array of events across the year to the National Motor Museum in Beaulieu and nautical links with the Solent and Isle of Wight, specialist transport events are also big in the county of Hampshire and are a great reason for a day trip or weekend break.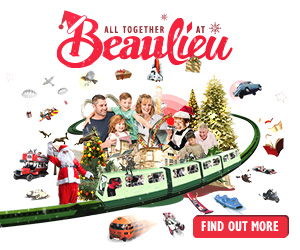 What's on in Hampshire?
To find out what's on in Hampshire today or this weekend, explore our featured list below or use the 'what's on search box' above to narrow down your required date. Families on a budget can look out for the many free events (F) taking place, while there's plenty of fun activities for kids to do whether it's during the holidays or on a weekend break. The festive season is here and you'll find a host of colourful, family fun events happening in the major towns and cities across Hampshire to experience.


Staying overnight?
If you're travelling from outside the area for an event in Hampshire, there are numerous hotels and other accommodation options to suit your needs.
>>> Search & Book Hampshire Accommodation
Hampshire events near me
The guide below shows our calendar of events in Hampshire. Whether you're local or visiting the area, find what's happening near you by clicking the 'Map View' button.