Winter is fantastic time to visit South East England, less crowded than the summer, with more availability, and with two national parks and acres of natural beauty there are plenty of places to enjoy frosty morning walks. Home to hundreds of all-year-round indoor attractions also means you can find something to do whatever the weather. If you're planning an winter staycation, visiting friends and family to celebrate the festive season or just getting away from it for a short break away, take a look and discover why South East England is a great all year round destination.
Come to the South East this February half term holiday and you find a wealth of indoor activities and outdoor events to enjoy. From model making, cookery and crafting workshops, engaging theatre shows that are fun for all the family and award-winning visitor attractions waiting to welcome you. Wrap up warm and head outdoors on one of the many exciting garden trails where you can hunt out clues and often win prizes! With a host of animal parks, adventure playgrounds and outdoor attractions to explore, you can let of steam and ensure everyone is kept entertained over the half term holidays. February is also a great time to enjoy the beautiful snowdrops, heralding the start of spring, at one of the many gardens in South East England. Our blog will help you find out where to go.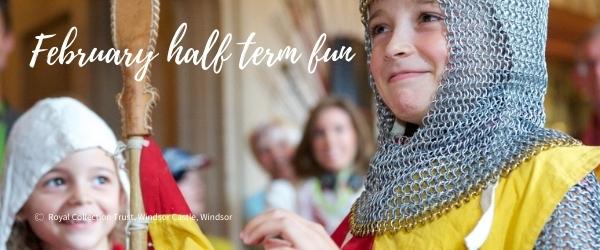 Love South East England
The South East is a destination full of diversity and with great transport links, making it an ideal destination for a day trip, short break or holiday. As one of the warmest regions in the UK, there's little chance of snow interrupting your travel plans. Stretching from Kent in the east to Dorset in the west and up to Oxfordshire & Buckinghamshire in the north, South East England wraps around and includes London.
Love the Sea
With 400 miles of stunning coastline and 27 blue flag award winning beaches, there are plenty of coastal towns and cities providing a great backdrop to an escape by the sea. Whether you choose to walk along the white cliffs, visit the many all weather, all year round attractions, skim stones along the shore, enjoy the breath-taking panorama and evening sunsets or the unqiue starling murmurations (November - March), South East England is sure to delight.
South East England is blessed with over 1900 hours of sunshine a year, making it the sunniest destination in the UK. The South East tourism businesses provide the sunniest welcome too, from home from home family friendly cottages, award-winning hotels and luxury spa resorts offering an escape from the everyday. You're sure to find the right accommodation for your budget and style, and our special offers mean it doesn't have to cost the earth to visit.
Love the countryside
With its 3 million acres of natural beauty South East England is a walker's paradise. Choose to explore its two National Parks or nine areas of outstanding natural beauty. Walk along one of its many National trails or paths, discover one of its many nature reserves, country parks or gardens. You'll find windmills, ancient forests and follies, beautiful outdoor spaces, and a whole host of places to visit, on your very own South East outdoor adventure.
South East England is famous for its history and heritage, home to three UNESCO World Heritage sites, Cathedrals, churches, Palaces, castles and more. South East England is the weekend home of the British Royal Family at Windsor, the gateway to the world-famous Jurassic coastline, the home of the infamous Battle of Hastings which changed the course of English history in 1066. Dive in and discover some great things to do, and 185 million years of history to discover, what to do first is the hardest decision.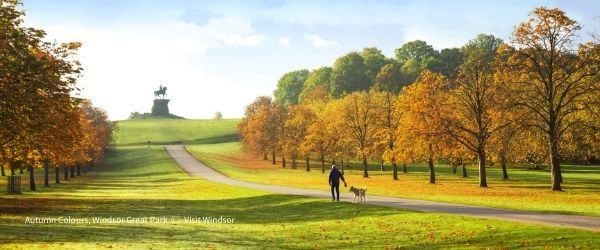 Love Local Produce
South East England is the wine capital of the UK, producing award-winning English sparkling wines by the barrel full. With over 140 vineyards, and with new ones popping up all of the time, a visit to the South East is not complete without taking time to visit one. Enjoy a tour, sample tasty English wine, get out and walk off your Christmas lunch around one of the many wine estates, or even stay for the night to celebrate the festive season. Get those taste buds tingling and discover why the chalk that whitens our cliffs, and the sun that brightens our day, makes the South East the top producers of English wines in the UK.
Whether you try Oysters from Whitstable or scallops from Rye, locally brewed beer in Oxfordshire or internationally renowned gin in Winchester, you will find a host of tasty foods and drinks made in the South East to experience. Along with great cookery schools, creative workshops, pick your own, farm shops, local produce markets, award-winning dining, afternoon tea experiences and more..... you're sure to find something to tickle your taste buds or enrich your experience whilst here in South East England.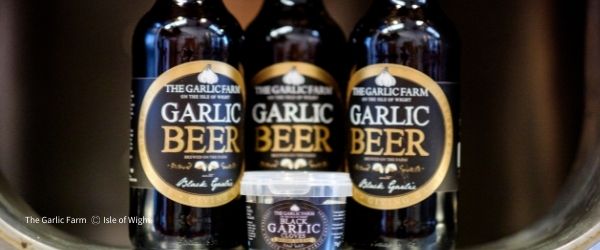 Love New Discoveries
South East England offers the unique chance to follow in the footsteps of Royalty. Not only because the British Royal family spend their weekends here at Windsor Castle, but there are many other palaces, manor houses, castles and country homes that were once lived in or built for royalty. From the exotic Royal Pavilion at Brighton to Osborne House on the Isle of Wight, Hever Castle in Kent, and Polesden Lacey, near Guildford to name but a few.
Inspiring over 7 million literary words, you can also follow in the footsteps of some of the literary greats in South East England. From Jane Austen to Ronald Dahl, Charles Dickens to Kenneth-Grahame, many famous authors lived, worked and took their creative inspiration from the South East. Experience it for yourself and create your own personal stories.
Love Events
South East England is home to a host of internationally renowned events including Royal Ascot, Goodwood Festival of Speed and Cowes Week, along with a host of other acclaimed music festivals, re-enactments, and family friendly school holiday activities to enjoy. Discover a host of Christmas fun and events across the South East to keep you busy whatever the weather.
Love Sharing
We love sharing your photos and stories from around South East England. Please tag us in and use the hashtag #lovesoutheastengland to show your love and support for the tourism businesses in the South East. Sign up now for our e-newsletters and keep up to date with latest news, offers and events from in and around South East England. Don't forget to visit our new YouTube channel to find videos from destinations in the South, the blog for ideas and the be inspired to help you plan your next visit to South East England.