As you count down the sleeps till Santa, towns and cities in the South East are coming to life with a host of vibrant Christmas Markets for you to enjoy.
The Christmas markets are full of some unique and unusual gift ideas and with hand picked stalls, food, drink and entertainment to get you in the festive spirit. Whether your looking for small stocking fillers to personalised gifts, seeking out Christmas gifts for your loved ones, or some festive inspiration, South East England has some of the best christmas markets in the UK and our guide will help you discover some of the best markets the region has to offer. Christmas Markets are shown in start date order.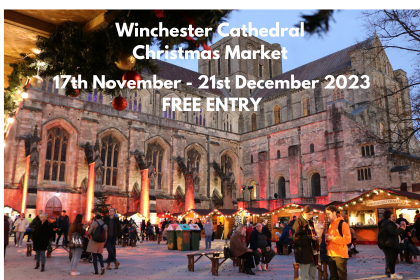 Best Christmas Markets in South East England
More Christmas Markets are being added all the time, so keep checking back to find out where you can enjoy some festive shopping around the South East below. You can also enjoy slipping and sliding your way into the Christmas season with some ice skating or spending time at one of the region's fantastic festive illumination events, lighting up the winter darkness or meeting the big man himself - Santa Claus.
More Christmas Markets in South East England