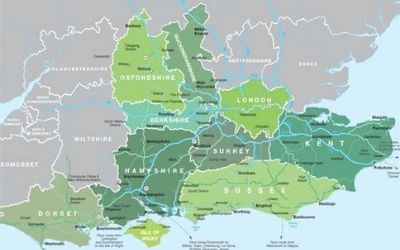 We simply can't wait to welcome you back to South East England and help you along your journey of rediscovery.
As well as ensuring you are aware of all the safety measures business have put in place, we want to inspire you with great ideas for those long overdue days out, short breaks away and staycations, whether it be for now or for later on in the year.
A central hub information and signposting to destinations across eight counties there is plenty to discover here on visitsoutheastengland.com. We can't wait help you on this journey of rediscovery albeit safely, and rather differently.
Gardens and ticketed attractions, day charters, zoos and wildlife parks and high streets have been welcoming visitors across the region since July, and we are so pleased that restaurants, accommodation providers have joined them since.
Find out more about the changes they are making, how you be sure that your health is their top priority.
Dont forget to follow us on social media and tag us in on your adventures too!
We encouage you to enjoy the countryside at every opportunity, it is so good for our well being. However, whilst you are out and about remember to follow the Countryside Code. RESPECT - PROTECT - ENJOY. This code contains advice for the public and landowners, making it easier for visitors to help respect, protect and enjoy the outdoors.