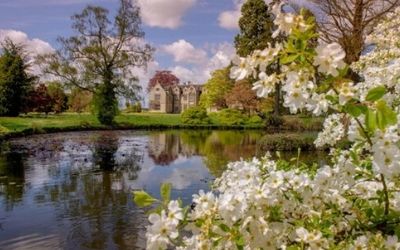 South East England is eagerly awaiting your return. Things are far from over, and it will take time, however the world is beginning to open again and we can't wait to welcome you back from 4th July..
Everyone is waiting with much anticipation of long overdue days out with friends and family, and some are eager to see if they will be able to squeeze in a short breaks away over the summer holidays or later in the year.
We can't wait to begin this journey of rediscovery over the coming months; albeit safely, and rather differently.
Gardens and ticketed attractions, day charters, zoos and wildlife parks and high streets have been welcoming visitors for a few weeks and we are so pleased that restaurants, accommodation providers and other attractions working hard to ensure everything in place to welcome you from July.
Find out more about the changes they are making, how you be sure that your health is their top priority.
THINK LOCAL
During lockdown many people have already begun rediscovering what's on their doorstep, safe within the reassurance of a familiar environment. It's also no secret the tourism industry has been hit hard by this crisis, you can continue aid the recovery by supporting local businesses and tourism wherever you can. We urge you to choose to visit a smaller local attractions, eating in smaller local establishments and shopping local during your travels.
PLAN AHEAD
When arranging your days out, short breaks or holidays in The Beautiful South please PLAN AHEAD, we want you to have the best experience you can.
Our website is packed full of inspiration, however, please make sure you visit individual websites, check before you travel and ensure establishments are open. In order to protect visitor's health, manage numbers and maintain an enjoyable experience, many places have reduced capacity, amended opening times and pre-booking systems in place.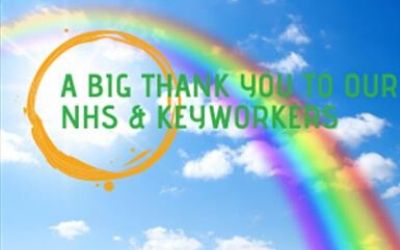 THANK YOU!
Our immense gratitude goes to the keyworker, carers and NHS staff nationwide who continue to work tirelessly to keep us safe. To thank them many businesses have created special offers exclusive for these staff, desperately in need of some rest. So if you are a keyworker yourself or know somebody that is please spread the word and discover what is on offer.
We encouage you to enjoy the countryside at every opportunity, it is so good for our well being. However, whilst you are out and about remember to follow the Countryside Code. RESPECT - PROTECT - ENJOY. This code contains advice for the public and landowners, making it easier for visitors to help respect, protect and enjoy the outdoors.