Discovering what's on the doorstep has been a welcome experience for many.
From finding that local business offering your favourite takeaway or the small community shop serving just the item you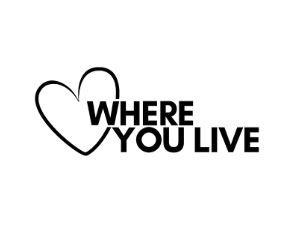 need, to discovering that hidden beauty spot that your friends told you about when online or visiting your local shared community space that you always said you would, but never quiet got around to. This current time has meant that many of us have embraced our local community, finding new friendships, services and spaces, that may have otherwise taken us years to discover.
Whilst the South East moves into the third national lockdown, we hope that you will follow government guidance, stay at home and continue to make these local discoveries when it again becomes safe to do so. Below you will find links to 24 official tourism websites within the South East, were you can find your closest experiences and news from your local businesses and communities.
We are still very fortunate during this pandemic to be able to continue to head outdoors by ourselves, with our support bubble or with up to 1 other person. We have so many wonderful parks and gardens on our doorstep, plus miles of cycle paths and open countryside to enjoy.
We can also benefit from the amazing local businesses that have changed and developed new ways of operating so that we can continue to use their services during this pandemic, and can enjoy the new creative ways that the tourism, hospitatility and events industry have found to link with us online, so that we can still enjoy what they offer from the safety of home.
Whilst this time continues to be a challenge, please continue to support your local businesses, they have been hugely affected by this pandemic. When things begin to open up again, visit that local tourist attraction you said you would, plan and book a South East staycation and enjoy all that this diverse destination has to offer.
The silver-lining during this challenging pandemic has been the 'gift of time'. It has provided many people with the opportunity redisovering the great outdoors. Whether this is a new interest and appreciation for gardens, the promise to keep up the good work and get out on a bike, or long awaited scenic walks with small groups or friends .
Let's keep it going, rediscover you local area on foot by bike and more.