From Portsmouth, the UK's only island city, to the iconic White Cliffs Country, voted the 4th best region to visit in the world in 2022 by Lonely Planet. From ancient settlements in the beautiful Sussex countryside and places you have seen on film and TV; to the royal town of Windsor and Windsor Castle, and latterly Queen Elizabeth II's favourite home, there is something for your guests to rediscover around every corner.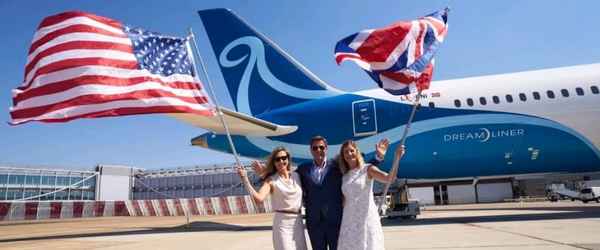 Gatwick Airport: Gateway to South East England
Fly into Gatwick from New York and Boston via a variety of airlines and from a variety of Canadian destinations. Gatwick makes online travel to London and across South East England easy and has the largest road and rail options of any UK airport. With new trains, investment and technology, capacity on rail services has doubled over the last decade and continues to increase.
The Gatwick Express non-stop train service to London Victoria runs every 15 minutes with a journey time of 30 minutes.
Or head along the South Coast to Brighton only 36 minutes away or Eastbourne (58 minutes)
Head north to Guildford (47 minutes) or Reading (90 minutes)
Head west to Southampton taking just under 2 hours or change at Cosham (90 minutes) for Portsmouth
Head east to Dover (White Cliffs Country) via St Pancras in just 2 hours.

Gatwick has world-class facilities for travellers including excellent lounges, and premium products and offers a wide range of shops where you can enjoy many savings and airport exclusives. There are a huge variety of restaurants to cater for all passenger's tastes.
These pages along with a regular newsletter help travel trade teams across America to keep up to date and on track with all of the best places to visit in South East England.
Take a look at some of our favourite South East England destinations:
Come to stay in South East England
Information on different accommodation options is available on the destination websites above. For a luxury stay choose Gravetye Manor, set in over 1000 acres of Sussex countryside, just 30 minutes from London. This historic 4 star hotel has a timeless quality set in a tranquil setting, where freshly grown produce features in every meal in their Michelin Star restaurant. Fairmont Windsor Park is situated on the edge of Windsor Great Park, this hotel combines history with elegance. Located within an hour of London, it is home to luxurious Spa & Wellness facilities and offers a wealth of activities within its grounds.
Come and discover South East England, with its 400 miles of stunning coastline, 3 million acres of countryside, where you can follow in the footsteps of royalty or take inspiration from the destination that has inspired over 7 million literary words to be written. On London's doorstep it is easy to combine a visit to the South East with time in the captial too. Our Coast, Countryside and Cultural Escapes page is here to help with ideas and experiences for your guests to enjoy on their visit here. The destinations above are keen to work with you to welcome visitors to the region. Whether you are planning a tour of the region or looking for somewhere to stay with easy access to the captial, the South East makes a great choice, easy to reach, hard to leave behind!
We're here to help…
Themed itineraries – Our themed itineraries offer some ideas to inspire you and your clients when planning trips, whether you're looking for groups or independent travellers. You can also visit our newsletter archives below for more places to visit and news from South East destinations.