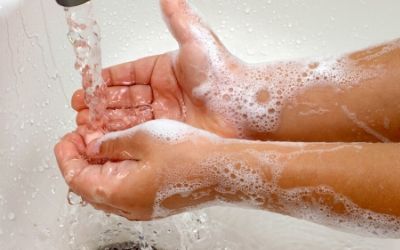 In response to the new Omicron variant, the government has announced that England will move to Plan B, which means that tourism and hospitality businesses will once again need to change and adapt to meet the new legal requirements.
What can you do to help?
Plan ahead and make sure you know what each venue is asking you to do before you visit. Our businesses want you to continue to have the best experience in South East England and not be disappointed if something has changed, please take some extra time to plan ahead and check before you travel.
Please help by.....
Making sure you have your face mask and NHS COVID-19 digital pass with you to avoid problems accessing indoor venues. Face masks are now a legal requirement in most indoor venues and proof of your vaccine status is required in most large or late night venues.
Book in advance, call businesses if you have any questions or queries that you cant find on there websites.
Take hand sanitiser and wipes with you just in case.
Be respectful to other visitors and staff – we are all navigating this world together, it will take time.
Link up with the local destination you are planning to visit. You will find 27 tourism websites on our South East Destinations page.
Follow your choosen South East destination and Visit South East England on social media so that you can keep up to date and be inspired by what is happening in their area.
Explore the virtual online pages or watch some of the YouTube videos from home and start thinking out your 2022 plans. See what the South East has to offer.
Remember businesses are working hard to ensure you are safe and happy. This is their livelihood, they want to do their best.
We would urge you not to just 'turn up' - many places are still limiting capacity and we wouldn't want you to be disappointed so check ahead what it required.
If you do not feel something is secure enough – speak to the establishment, allow them to review it. We are navigating this new world together and it will take time.
When something is good, tell everyone! Don't'just shout about the problems, there may be teething problems. Businesses are on high alert.
Please continue to support your local businesses, they have been their to help throughout and need your continued support.
Share you favourite experiences and photos so that others can enjoy too. Remember to tag in Visit South East England and use the hashtag #lovesoutheastengland.
Visit England are also providing lots of great advice to encourage you to plan ahead too - Visit the website page 'Know before you go'
Look out for the 'Good To Go' Charter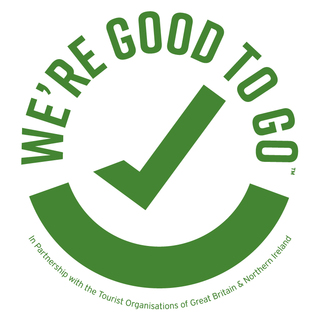 Businesss throughout the tourism industry in the UK are displaying the Visit England 'Good to Go' Charter Mark, which will give you an extra layer of confidence when making a booking.
This charter is a UK-wide industry standard, introduced to provide a 'ring of confidence' for visitors. Look our for this mark, which means businesses have demonstrated that they are adhering to the respective Government and public health guidance, have carried out a COVID-19 risk assessment and checked that they have the required processes in place.
You can now search for all of the We're 'Good to Go' approved businesses via the Visit Britain interactive map. Visit England are also providing lots of great advice to encourage you to plan ahead too - Visit the website page 'Know before you go'