If you're looking for unique holiday ideas or short breaks in the UK, South East England has plenty to inspire you. Whether it's family fun, things to do, quality accommodation or a day trip to the south coast, we boast some of the country's top tourist attractions. Windsor, Oxford, Brighton are among the most popular places for days out in England, blending culture, history and breathtaking scenery. Your beautiful south adventure starts here….

Special offers, discounts and competitions for attractions, food & drink and accommodation across South East England are now being promoted through our Facebook & Twitter Social Media channels.
If you're contemplating visiting South East England, here you'll find the perfect place to rest your head. From Great Country Pubs and self catering cosy seaside cottages to grand country house retreats and chic city boutique hotels. Or savour the joys of rural life with the family on a camping break.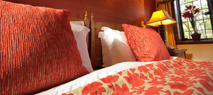 Whether visiting for a day, a week or a month, the South East of England boasts a plethora of some of the best attractions and outdoor pursuits to be had anywhere in the country. Come rain or shine, here in the South East England we are never short of ideas for absorbing, days out you're guaranteed an adventure.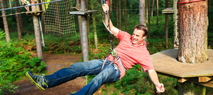 The Festive season is an exciting time to get out and about in South East England so why not view our blog where guest writers are waiting to share their inspiration, pictures and experiences of everything that the South East England has to offer!