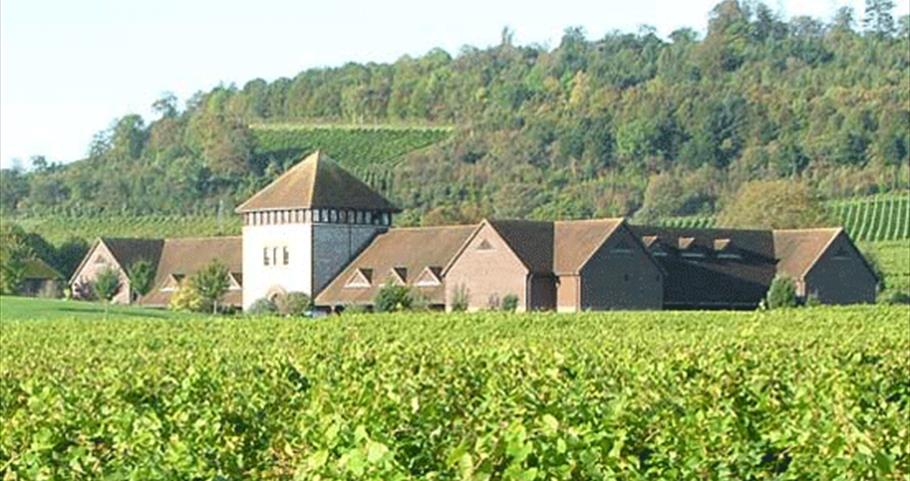 Denbies Wine Estate, Surrey
Vineyards
There are hundreds of commercial vineyards in England and many are in the South East. The locally produced wine is eminently quaffable – here is a selection of some of the best vineyards in South East England where you can sample and decide for yourself.
Wine Tasting
The 265-acre Denbies Wine Estate in Dorking, Surrey, is one of the biggest vineyards in England. It has many award-winning wines and an excellent visitor centre and shop, art exhibitions, restaurants and tours. At Biddenden Vineyards and Cider Works in Kent, visitors can stroll around the 22 acres of vines, taste some of the red, white, rosé and sparkling wines or take an organised tour.
Private tailored wine tasting experiences and iconic Saturday wine nights showcasing the finest bottles are available at The Vineyard Hotel in Berkshire. And after all that indulgence, why not take advantage of one of the luxury suites to spend the night?
Tours
Other most acceptable wineries in the South East include: Bookers Vineyard in West Sussex, Danebury Vineyards in Hampshire and Elham Valley Vineyards in Kent.
If you fancy yourself as a real wine connoisseur try to visit the South East during the English Wine Week, which takes place every May, when many of the vineyards in the region attract visitors from far and wide with events and special offers.
When there are so many prized vineyards in England to choose from, especially with those superior ones here in the South East, why rush overseas to experience fine wines?