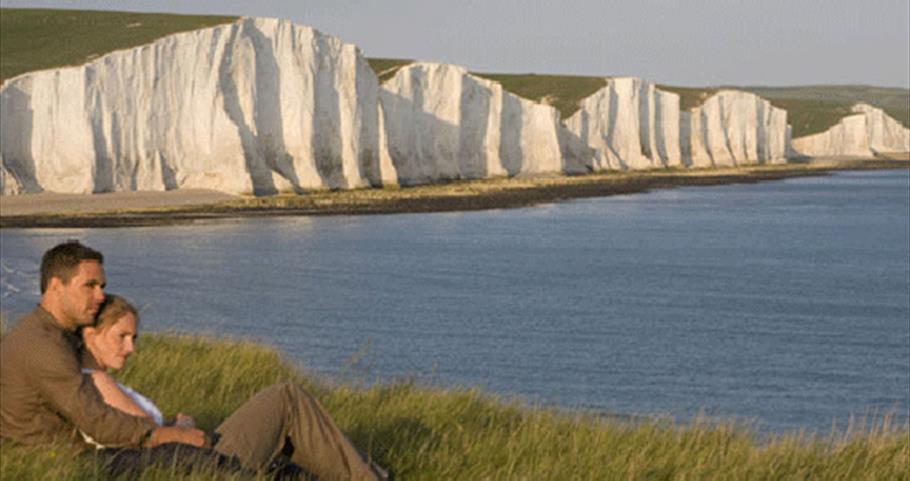 Seven Sisters, East Sussex
Things To Do in Sussex
With 150 kilometres of coastline and acres of countryside, there are thousands of things to do in a visit to Sussex, whether you're a thrill-seeker, a shopaholic, a nature lover or a foodie - and since you're never more than an hour from London, the capital's delights can play a part in your stay here.
Most of the west of Sussex is made up of the beautiful South Downs National Park, but the whole of Sussex's countryside is a joy to behold. There are elegant stately homes, fairytale castles, colourful gardens and cultural connections including Charleston, where the Bloomsbury artists and intellectuals intertwined their lives and loves. Get up close and personal with Hastings' smugglers, Eastbourne's adrenaline junkies, Arundel's antiques and Brighton's gastronomy.
If you're looking for something for all the family visit Drusillas Park in East Sussex near Alfriston, widely regarded as the best small Zoo in the county. Or use our guide to explore 200 things to do in Sussex.
Top Days Out in Sussex
There are race-courses and casinos for a flutter, people to meet, places to dance and the celebration party of the year which is Brighton's annual Pride parade. Everywhere you turn there are coffee shops, bars and restaurants of every style, cuisine and budget to tempt you. Don't forget retail therapy either, with flea markets to mooch around and independent shops filled with clothing, gadgets and nice things you never knew you needed.
Check out our Days Out guide packed with information on what to do in a weekend across East & West Sussex.
Accommodation
A day out in Sussex can easily be extended to two, or three or more days, and luckily Sussex offers an array of hotels, inns, B&Bs and other accommodation that will not only help you extend your stay but enhance it:
From Brighton's vivacity to quiet days out in East Sussex, the county is perfect for families and couples, young and young-at-heart. For more inspiration and ideas about Sussex visit the Love Sussex website or see our Apps & Guides page for on the go inspiration on your mobile.