Things To Do On A Sunny Day
With summer approaching it's end, Autumn is slowly starting to kick in. Leaves will start falling from the trees and will change colour so why not take advantage of the magnificent attractions South East England has to offer
With hundreds of attractions to visit over the coming months, you'll be spoilt for choice on how to spend your weekends in the glourious Autumn sun.
Best activities & days out when the sun is shining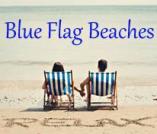 Find a wide variety of parks and gardens that you and your family can experience and enoy a picnic while taking in the nice weather. There is also plenty of farm parks and zoos to choose from in the South East which is perfect to take your kids to and enjoy the friendly animals. If it's water based fun you're after then why not take a look at the number of boat trips on offer so you can cool off in the sun. For wine lovers look no further than our vineyards page where we will guide you through the best Vineyards in South East England.
Become a Thanet Explorer
Looking to enjoy the good weather and educate yourselves while doing so? UK beaches have so much to offer whether you are looking to have a beach holiday or just have some fun with the family. In Thanet however there is something a little different where you can grab your ultimate adventure pack and become a real-life coastal explorer along the beautiful sandy beaches. These stunning UK beaches include Margate Main Sands, Viking Bay Broadstairs and Ramsgate Main Sands. The brand new packs exclusive to Thanet are brimming with games, activities and equipment, so you learn about the coast and heritage while you play. Just £5 to hire a pack.
Ideas & inspiration for things to do outdoors