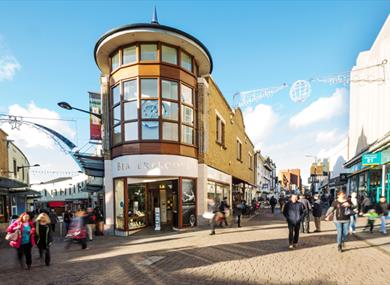 Maidstone in the heart of the Kent countryside has some wonderful events each year, both at the Kent County Show Ground and at many other venues in the town including the theatre, the museum and Leeds Castle.
Things to do in Maidstone
Leeds Castle remains a spectacular day out for all the family with great events throughout the year including Jousting, theatre, Christmas at the Castle and many other great events. There's also a Go Ape at the castle.
Maidstone Museum has had a £3.5 million new wing which opened in March 2012. The space and galleries are displaying some of the wonderful exhibits which have been held in the stores for years. The new Japanese gallery has one of the best collections of Japanese Art in England and new interactive research stations will allow visitors to find additional articles within the collections in this state of the art facility.
Kent Life has lots of good events throughout the year but particularly popular is the Hops and Harvest Festival, which includes local food products from the Kent countryside including regionally made beers. This is usually the second weekend in September. The Apple Festival is usually the second weekend in October and has everything to do with Apples, including eating apples, cooking with apples, cider etc.
Coach Parking can be found close to the town centre with good drop off points. For longer stays in Kent, Maidstone is centrally based and offers excellent hotels and good prices to group visitors. Being located here brings you within easy reach all the castles of Kent, some brilliant gardens to visit and the best evening economy in the county, with good nightlife, theatre, bars and restaurants.
For things to do in Maidstone this weekend, check out our guide to What's On in Kent.
Towns & villages near Maidstone
Explore these places closer than 10 miles from Maidstone and find out where to go in the local area to get the most from a visit to the town.
What's Nearby
Maidstone Museum and Bentlif Art Gallery is an exceptional regional museum housed in the gorgeous...

0.04 miles away

The Hazlitt Theatre & The Exchange offer a varied programme throughout the year.


0.07 miles away

A 100-seater passenger boat offering 1 and 3 hour cruises along the River Medway. 1 hour cruises...

0.25 miles away

Maidstone Carriage Musuem is home to a unique collection of horse-drawn vehicles & transport...

0.26 miles away
Previous
Next