Bicester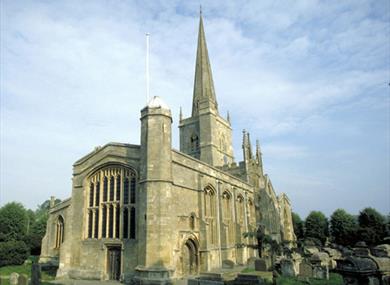 Bicester is one of Oxfordshire's most attractive market towns. And, every Friday, the charming 16th century market still turns into Bicester's bustling focal point (with delicious locally-sourced produce available from the monthly farmer's market).
Bicester is also ideally located as a base for exploring the stunning North Oxfordshire countryside. You're within easy reach of the picturesque Oxfordshire Cotswolds – offering some of the most stunning scenery in the South East.
Those looking for a little retail therapy are spoilt for choice in Bicester Shopping Village – a huge open-air outlet mall. With over 3 million visitors a year and dozens of discount brands on show, it's one of the most popular shopping destinations.
Things to see and do in Bicester...
Shop till you drop at the Bicester Shopping Village, one of the biggest outlet shopping centres in the UK.
Stroll through the immaculate 18th century gardens and along the meandering River Cherwell at Rousham House.
More Bicester Information
Bicester Tourist Information Centre is located in Bicester Village, where you can pick up a local historic trail guide that leads you through the town and market. Guided tours are available during the summer months. Bicester Village shopping mall is open every day, except Christmas Day.
In December 2014 Bicester was announced as the location for a new garden city.
What's Nearby
Stunning venue set in 250 acres of wooded estate - facilities include a conference suite that is...

6.72 miles away

A 5.5-mile circular walk starting at Brill. It combines stunning views over the Vale of Aylesbury...

7.02 miles away

OS GRID REF: SP522342
College Farm Fishing is a family run and owned fishing lake providing...

7.92 miles away

There is plenty to do for all the family; see the beautiful interiors of the 400 year old house,...

8.62 miles away

Extensive earthworks conceal the remains of a 12th Century castle.
Open during daylight hours...

8.65 miles away

A museum which tells the personal lives of generations of men and women experienced through war.

9.37 miles away

Birthplace of Sir Winston Churchill and home to the Duke of Marlborough, Blenheim Palace, one of...

9.45 miles away

The Oxford Studio is a friendly, inviting place to meet friends, find books and education games...

9.62 miles away

An environmentally friendly 44 acre rare breeds farm in Aylesbury Vale for all ages.

9.69 miles away

Arts centre for live music, theatre, film screenings. With a 200-seat theatre space and two...

9.75 miles away


Tailored Tours UK provides tours of Oxford, Cotswolds, Bath, Stonehenge., London and all of the...

9.81 miles away

Large collection of railway relics including, steam locomotives, railway carriages and equipment....

9.91 miles away
Previous
Next