Bicester Village
Luxury Shopping Experience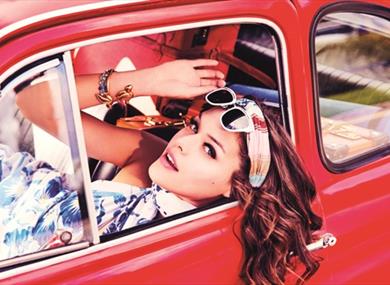 Something extraordinary every day
Discover more than 120 boutiques, including Marni, Coccinelle, Tory Burch and The White Company, with savings of up to 60% off.
Bicester Village has a selection of delectable restaurants and cafes to mmm and ahhh over. Whether it's a quick coffee to pick you up, a local specialty to grab on the go, or a sit down delight, we've got the place for you. And with our Village services likes Hands-free Shopping and Valet Parking, you'll feel extraordinary all day.
Parking is always free. Or, if you prefer, you can get from London Marylebone directly to Bicester Village station in as little as 46 minutes. It's the fastest way to fabulous.
To find out more please visit: www.BicesterVillage.com
What's Nearby
A 5.5-mile circular walk starting at Brill. It combines stunning views over the Vale of Aylesbury...

6.57 miles away

Stunning venue set in 250 acres of wooded estate - facilities include a conference suite that is...

7.24 miles away

OS GRID REF: SP522342
College Farm Fishing is a family run and owned fishing lake providing...

8.42 miles away

There is plenty to do for all the family; see the beautiful interiors of the 400 year old house,...

8.74 miles away

Extensive earthworks conceal the remains of a 12th Century castle.
Open during daylight hours...

9.02 miles away

The Oxford Studio is a friendly, inviting place to meet friends, find books and education games...

9.1 miles away

A museum which tells the personal lives of generations of men and women experienced through war.

9.16 miles away

Birthplace of Sir Winston Churchill and home to the Duke of Marlborough, Blenheim Palace, one of...

9.24 miles away

Arts centre for live music, theatre, film screenings. With a 200-seat theatre space and two...

9.24 miles away


Tailored Tours UK provides tours of Oxford, Cotswolds, Bath, Stonehenge., London and all of the...

9.39 miles away

The games, provided by Ex(c)iting Game are suitable for almost all ages. If you would like an...

9.42 miles away

An environmentally friendly 44 acre rare breeds farm in Aylesbury Vale for all ages.

9.71 miles away
Previous
Next