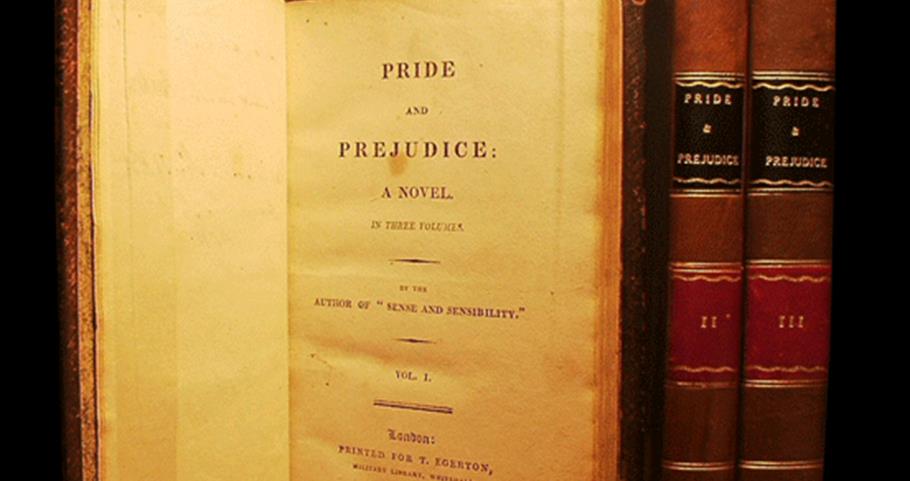 © Jane Austen's House Museum
Jane Austen
As the lady herself might have declared 'Tis a truth universally acknowledged that a Jane Austen fan should head forth to the South East to chance upon a plethora of memorabilia and inspiration to her works'.
Jane Austen was born on 16th December 1775 at her father's rectory at Steventon, Hampshire. The rectory no longer stands but you can visit the 12th-century church where she was baptised. Her brother Edward lived at nearby Chawton House, now the Chawton House Library, which is open for tours. Dances were a popular activity of the day and Jane Austen loved to go to them at the Vyne, a 16th- century house near Basingstoke in Hampshire, which is also now open to the public.
The countryside provided her with many inspirations; picnic at Box Hill on the North Downs of Surrey like Jane Austen's heroine, Emma. Wander around the romantic ruins of Netley Abbey near Southampton in Hampshire and step into a scene from Northhanger Abbey.
Visit Jane Austen's House, a small private museum, where you can view the bedroom she shared with her sister. Pride of place is her desk by the window in the parlour where so many Jane Austen classics were revised and written including Mansfield Park, Emma and Persuasion.
In 1816 she became ill and moved to Winchester in Hampshire for medical care. Alas, this would be her final chapter. Jane Austen died here on 18th July 1817 aged 41. She is buried in Winchester Cathedral where a tablet pays tribute to her prolific life.
2013 is the 200th Anniversary of the first publication of Jane Austen's novel Pride and Prejudice and the South East is hosting a variety of events to celebrate. If you can't decide where to visit first, why not take a look at the Winchester Austen Trail.
DID YOU KNOW?

• Jane Austen held her 18th birthday party at the Dolphin Hotel, Southampton
• Jane Austen wrote her 6 best-loved novels at Chawton because it was where she felt truly at home
• Jane's tomb is in Winchester Cathedral where there is a memorial window to the author
• Jane was born in Steventon Rectory, North Hampshire where her father was Rector
• Jane was one of 8 children but she was closest to her sister Cassandra - they shared a bedroom just like the Bennett sisters
• Jane died at only 41 in her sister Cassandra's arms
• The bi-centenary of Pride and Prejudice will be celebrated with events worldwide.

Read more about Pride and Prejudice, and the wonderfully talented Jane Austen here.
Key Events
As part of the national (and international) celcbration of the 200th anniversary of the publication of "Pride & Prejudice", Winchester Cathedral is...
Join a special tour from the Cathedral to the house where Jane Austen and Cassandra...
It is 200 years since the publication of 'Pride and Prejudice'. What were Jane's...