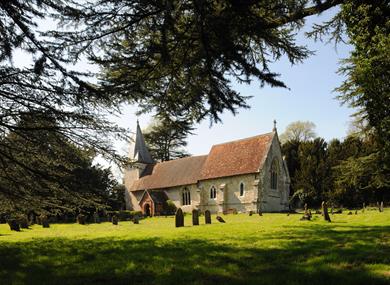 The village of Steventon is best known as the birth-place of the author Jane Austen, who lived in the village from 1775 to 1801, after which she moved to Bath.
The rectory in which Jane Austen once wrote Pride & Prejudice, Northanger Abbey and Sense & Sensibility has unfortunately since been demolished, in around 1824. However visitors to the site can still see where the rectory once stood - marked by an old lime tree that is believed to have been planted by her eldest brother, James Austen.
Elsewhere in this quaint village of little over 250 people is Steventon Church, where the Austens were rectors and Jane worshipped. Dating from the 12th century, the church has changed little from the time of the Austens. Inside visitors can see memorial tablets to James Austen, his nephew William Knight and their families.
For more information, visit the official tourism website for Steventon.