Chipping Norton
Chipping Norton
Oxfordshire
OX7 5DD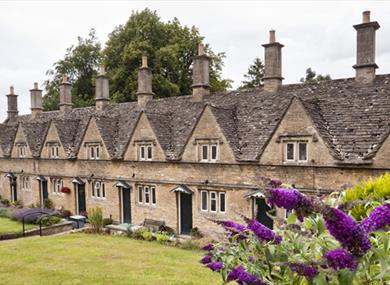 Perched on the highest point in Oxfordshire, Chipping Norton was once a centre for the Cotswold wool trade and was given a Royal charter by King John in 1205. The medieval Guildhall and St Mary's Church reflect the prosperity brought by the wool trade.
Renowned for its antique shops and diverse shopping offer, including a regular market - Chipping Norton retains a robust living, working market town atmosphere. There is good choice of places to eat and top quality entertainment at the wonderful Theatre, famous for its pantomime and visiting world class performers.
Chipping Norton is an excellent base for exploring further afield: easily accessible by road and rail, right on the edge of the Cotswolds and lying between Oxford and Stratford upon Avon. See our Oxfordshire events guide for what's happening in the local area.
Did you know?
Chipping Norton is home to Fairytale Farm, an attraction purpose built as the first family farm where everything is designed around the needs of children with sensory, learning and physical disabilities. For the first time in the UK, disabled children will have their own attraction that operates like any other commercial tourist attraction which they can enjoy with the rest of their family.
Places to visit near Chipping Norton
These villages near Chipping Norton are worth exploring if you're passing by as each add to the unique character of the Oxfordshire countryside.
What's Nearby
Foxholes is a tranquil woodland sloping down to the River Evenlode with year-round colour and...

5.71 miles away

Situated in an Area of Outstanding Natural Beauty famous for its horticultural heritage and set in...

6.04 miles away

Wychwood Wild Garden is a beautiful woodland and garden, close to the centre of Shipton under...

6.35 miles away

Reception barn, leading to natural environment for hundreds of birds and animals. Oxfordshire...

6.7 miles away

You can find the 'ah' factor here, open all year round except Mondays, term time. Children are...

6.94 miles away

A six hour day tour of Cotswold villages in Oxfordshire and Gloucestershire that includes an...

7.42 miles away

Batsford Arboretum is home to one of the country's largest private tree collections.

Enjoy...

8.42 miles away


Broughton Castle is essentially a family home lived in by Lord and Lady Saye and Sele and their...

9.63 miles away


Come and join us on a great day out with photo opportunities, feeding displays, crocodile talks...

9.72 miles away

Extensive earthworks conceal the remains of a 12th Century castle.
Open during daylight hours...

10.12 miles away

Birthplace of Sir Winston Churchill and home to the Duke of Marlborough, Blenheim Palace, one of...

10.32 miles away

A museum which tells the personal lives of generations of men and women experienced through war.

10.33 miles away
Previous
Next