Kingston upon Thames
Wood Street
Kingston Upon Thames
Surrey
KT1 1UJ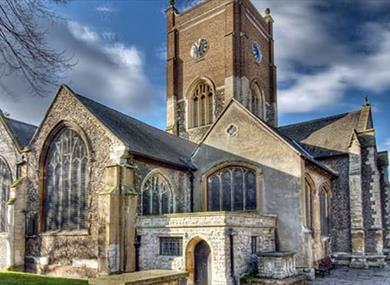 First recorded in a document in 838, the medieval market town of Kingston is now a colourful mix of unique shops, themed markets, street performances and numerous cafes, bars and restaurants. And with its thriving arts scene, children's festivals, great nightlife and riverside location, Kingston is a popular shopping and entertainment destination.
Situated on the banks of the Thames, Kingston is just 12 miles from the centre of London and a 25 minute train ride from Waterloo. It's within easy access of Kew Gardens, Richmond and Bushy Parks and has a number of popular family attractions right on its doorstep including Hampton Court Palace, Wimbledon Tennis and Chessington World of Adventures.
Thomas Sopwith
Kingston has a rich aviation history as 2012 celebrated the centenary of Thomas Sopwith, of Sopwith Camel fame. It's a hundred years since he moved his factory to the town. We'll also celebrate another form of transport; cycling, as Kingston played host to three exciting events at the 2012 Summer Olympic Games including the men's and women's Road Races and the Time Trial event.
So, what do you want to do first? Stroll along the Thames towpath, shop in one of our 500 stores, explore the Kingston Antiques Centre or soak up some culture at an art exhibition? Or perhaps grab a coffee in one of our many cafes while you make up your mind?