Farnham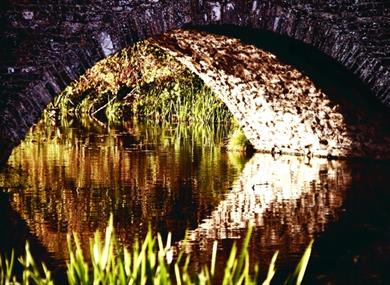 A unique Georgian town offering a perfect balance of old meets new. The historic market town of Farnham sits on the Surrey/Hampshire border and is a bustling town with an intriguing history. This special Georgian town is the perfect combination of old meeting new, and has something unique to offer everyone and anyone.

Farnham has a magnificent history, and is blessed with Stone Age, Roman and Saxon dwellings which can be found here. Many of the Georgian buildings conceal structures of Tudor or even earlier times. Not least, the town is crowned by a 12th Century castle overlooking the heart of Farnham, built in 1138 AD by Henry de Blois, grandson of William the Conqueror and has been occupied for nearly 900 years, mostly by the powerful Bishops of Winchester. Monarchs from King John to Queen Victoria have all visited, whilst Henry VIII was a regular guest during his boyhood. When Elizabeth I visited, she bought her Court along too and ran the country from Farnham for six months!
Farnham is proud to be home to many well known characters and faces over the years, from Jonathan Swift and the radical journalist William Cobbett, to John Henry Knight builder of Britain's first petrol-powered motor vehicle. Many people also won't know that the magically famous story of 'Peter Pan' was written whilst J. M. Barrie occupied Black Lake Cottage on the Tilford Road.
The cobbled streets of Farnham boasts over 200 shops and businesses, including beautiful boutiques to renowned national chains, banks, supermarkets, hair and beauty salons, market squares and delicatessens. Visitors can also enjoy international cuisine, family run delis and an array of drinking establishments, from traditional English pubs to sophisticated wine bars.
Farnham is surrounded by outstanding parks and forestry such as Gostrey Meadow, Farnham Park, Frensham Ponds, Bourne Woods and the outstanding Victoria Gardens that won Best Community Garden in the South & South East In Bloom awards. These are the perfect places to enjoy a leisurely walk, breathtaking cycle route or family picnic, attracting all sorts of wildlife and not to mention the A List celebrities who shoot films such as Harry Potter, Gladiator and Robin Hood within the magical Bourne Woods.
Things to do in Farnham
Leisure and entertainment in Farnham is plenty, with the Farnham Sports Centre in the very heart of the town and the David Lloyd development just on the outskirts. Visitors won't be short of entertainment with the Farnham Maltings exhibitions and fairs, award winning Museum of Farnham and the James Hockey Gallery at the University of the Creative Arts.
During the summer months, local musical groups fill Gostrey Meadow with music every Sunday, whilst Central Car Park plays host to the wonderful Farmers' Market on the fourth Sunday of every month. In nearby Churt you'll find the eclectic Sculpture Park with constantly changing exhibitions set in ten acres of arboretum and wildlife inhabited water gardens.