Out and about! For those who would rather get up and go, Active Holidays for Groups covers an across the board range of places to go and things to do. From unique team building days high up in the tree tops to ramblers walks and tours in areas of outstanding natural beauty. The south has an awe-inspiring variety of activities for every group.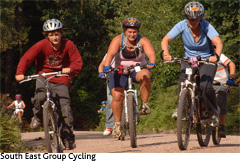 The Beautiful South well known for its outstanding natural beauty. With thousands of off-road cycling tracks, horse riding and walking paths, you have the opportunity to experience the beautiful landscapes all year round. With bluebells in the spring, new born wildlife in the summer, an assortment of autumn warm colours, to winter with fresh glistening frost." There are many locations for Bike Hiring – such as Bainton Bikes, situated in Oxford - and easy access from rail stations and Roads. The South is a great visit for groups of all kinds, from bird watching groups to cyclists.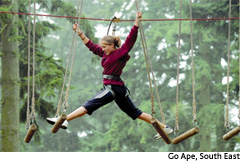 Why not take on the forest from a different point of view? Bring your group and swing from the treetops at the UK's number one forest adventure. Go Ape can be located in forests all over the South East in places such as Itchen valley, The New Forest, Surrey and more. It gives you the chance to "discover your inner Tarzan" as you and your team tackle the ropes and crossings with beautiful breathtaking views. With additional activities such as mountain biking, african drumming, and even sequays, there are lots of exciting activities for everyone.
Enjoy everything from kayaking to rock climbing at Calshot activity centre, Fawley on the coast of Southampton. It has an unrivalled expanse of water and land based activities for all ages and abilities. Perfect for Team building or school groups. Calshot also offers on-site catering with views overlooking the Solent as well as resident accommodation. "Situated in a unique position on the shores of the Solent, its magnificent setting gives immediate access to the country's most popular Water sports location."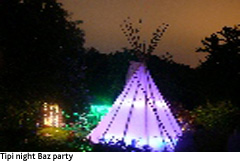 Discover the rich heritage of British industrial engineering and a "lovingly restored working canal brought back to its former glory" with Canal and Tipi Experience in Berkshire. You and your crew have the opportunity to choose your own Narrow boat to hire and skipper it yourself. With Canal and Tipi Experience you can hire a tipi to make your special event an even more memorable occasion. With 215 miles across rural Southern England, you can discover the picturesque historic villages as you journey through the river Thames canal.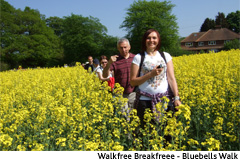 For the outdoor lovers consider Walkfree Breakfree. Based in Buckinghamshire Walkfree Breakfree offers groups the chance to get out and enjoy cycling, walking weekends and outdoor activity breaks across some of the UK's most breathtaking countryside. Trips can be arranged for group of all types and customised to your requirements and age in an unlimited number of inclusive packages.
The information contained in this feature is given in good faith on the basis of information provided by TSE members. TSE cannot be held responsible for any errors, omissions, subsequent alterations or misinterpretations. The information within this feature was correct at the time of pulication in May 2012. It is advisable to check directly with the establishment concerned to ensure that information is still accurate and available before travelling.