If you're looking for unique short break holiday ideas or days out in the UK, South East England has plenty to inspire you this autumn or further ahead in 2016. Whether it's family fun, things to do, dog friendly, best pubs, quality accommodation or a day trip to the south coast, we boast some of the Britain's top iconic tourist attractions and find out what's on with an extensive guide of the best events for all the family.
Windsor, Oxford, Brighton and Bournemouth are among the most popular places to visit or city breaks in England, blending festivals, culture, history and breathtaking scenery. You'll never be short of entertainment with award winning destinations to explore for all budgets and tastes, even on a rainy day. As the official tourism website for South East England, your beautiful south adventure starts here.
Special offers, discounts and competitions for attractions, food & drink and accommodation across South East England are now being promoted through our Facebook & Twitter Social Media channels while our new Instagram channel is sure to whet the appetite.

If you're contemplating visiting South East England, here you'll find the perfect place to rest your head. From Great Country Pubs and self catering cosy seaside cottages to friendly B&Bs, grand country house retreats and chic city boutique hotels. Or savour the great outdoors with the family on a camping break.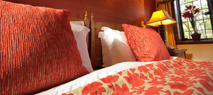 Whether visiting for a day, a week or a month, the South East of England boasts a plethora of some of the best attractions and outdoor pursuits to be had anywhere in the country. Come rain or shine, here in the South East England we are never short of ideas for absorbing, days out you're guaranteed an adventure.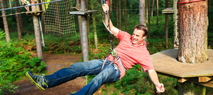 Find some of the best attractions, hotels, pubs and other tourist hot-spots in the South East with our list of Beautiful South Award winners, showcasing tourism businesses in the South East that deliver the highest quality, innovation and service.