Chesworth Farm
Chesworth Lane
Horsham
W Sussex
RH13 0AA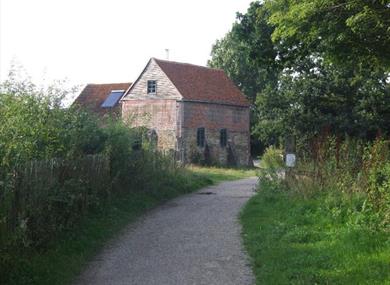 There's a place in Horsham where you can see the District's most colourful wildflower displays; where you can walk the dog or have a family cycle ride well away from any roads; where you can watch owls fly during the day and walk through clouds of butterflies; where you can meet friendly cows and see rare sheep in a natural countryside setting which has been a farm since before 1086!

The place is Chesworth Farm and it is a 90 acre paradise of wild grassland and ancient hedgerow. It is also a farm steeped in history, where two of Henry VIII's wives – Anne Boleyn and Katherine Howard – once lived.

This 90 acre (36 ha) farm is managed as a livestock farm, with numerous footpaths around the site, incorporating grassland, the River Arun, wet meadow, ancient hedgerows, and access to the greater countryside. It can be explored either via the Horsham to Southwater cycle route, ('Peddlars Way') or as part of Horsham's Riverside Walk, following the River Arun. A network of bridleways also crosses the site.
Opening Times
Open
(1 Jan 2017 - 31 Dec 2017)