Winchester
Winchester Tourist Information Centre
Guildhall
High Street
Winchester
Hampshire
SO23 9GH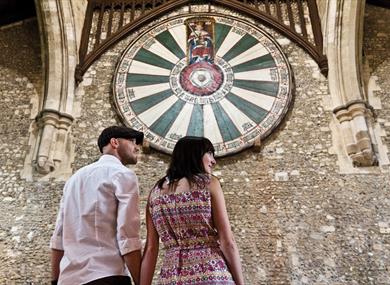 Winchester, Hampshire's historic cathedral city, is one of the oldest settlements in Britain and the ancient capital of the Kingdom of England. Today, Winchester is a fascinating mix of legend, myth, history, and heritage.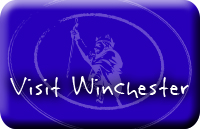 As for ancient constructions, the city is dominated by the imposing spire of Winchester Cathedral. Dating back to 1070, it's one of the largest cathedrals in Europe, with a stunning nave that seems to stretch on forever. In the north aisle of the nave you'll find the grave of Jane Austen, one of the most enduringly popular literary figures in British history.
King Arthur (whose statue stands in central Winchester) is another of the city's most iconic figures. A 13th Century version of the King's legendary Round Table can be found in Winchester Castle. The castle, built by William the Conqueror in 1067, was all but destroyed through the centuries. However, Henry VIII's impressive Great Hall addition still stands today.
While there's plenty to do in Winchester aside from heritage attractions, the city's careful preservation policy means that even shopping in Winchester means popping in to historic buildings. It makes it a wonderful place to go bargain hunting – whether you're thinking antique or boutique!
Things to do in Winchester
Places near Winchester
For more information on towns and villages near Winchester, what to see and attractions near Winchester, explore the local area through the 'what's nearby' listings below.
Nearby attractions include the wonderful Marwell Wildlife or the futuristic and hands-on science exploration centre at the Winchester Science Centre.
Information