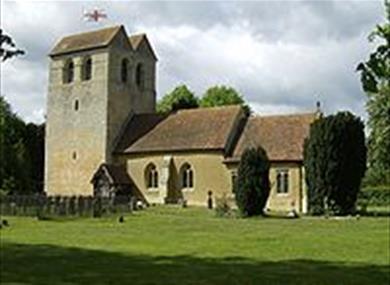 Fingest is often described as the perfect example of an unspoilt village, with medieval and Georgian cottages clustered around the churchyard, nestling in the Chiltern Hills.
The village name of Fingest comes from the Anglo Saxon name Tinghurst, meaning 'wooded hill where assemblies are made'.
The manor of Fingest anciently belonged to St Albans Abbey, though in 1163 it was given to the bishop of Lincoln. After this time it was used as the country residence for the Lincoln diocese until 1547 when it was seized by the Crown. It was then given two years later to the Duke of Somerset who exchanged it with a property belonging to Wells Cathedral. The manor is now privately owned.
The tower of St Bartholomew's Church dates from the early Norman period and has a double vaulted roof.
The 15th century Chequers pub, opposite the church, is cosy and traditional with large open fires and french doors which open into the big garden with fine views over the Hambleden valley.
This is good walking country with quiet pastures sloping up to beech woods and you can make your way on foot from here to other equally characterful Chiltern villages.