Winter bird watching at Pagham Harbour
Visitor Centre
Selsey Road
Selsey
West Sussex
PO20 7NE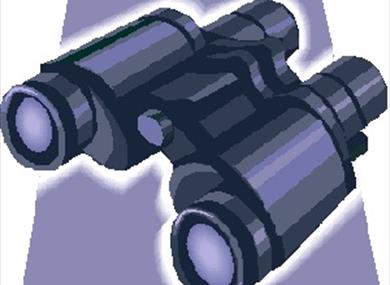 Winter is the best time to see the variety of waders and wildfowl around the Harbour.
It is best to check a tide table and plan your visit as the tide is coming in. (Pagham Harbour tide tables are on sale at the Visitor Centre in Sidlesham).
As the water rises in the Harbour the birds are pushed off the mudflats and up on to the saltmarsh and the surrounding fields, especially on the north side of the Reserve. Birds present at this time of the year include Dark Bellied Brent, Wigeon, Black Tailed Godwit, Knot and (if you are in luck) Avocet.
These birds can be viewed from anywhere around the Harbour's edge but some of the better areas to try are the north fields and Breach Pool, and the hides at Pagham Spit and Church Norton.

At this time of the year it is worth a look on the sea from the two spits. Offshore, particularly at high tide, a wide range of seaducks, divers and grebes can be viewed.

Click on the link provided for all the latest news and seasonal wildlife to watch out for at Pagham Harbour, just west of Bognor Regis.
Information
Opening Times
Open
(1 Dec 2017 - 28 Feb 2018)
What's Nearby
West Wittering is situated on the western coast of the Selsey Peninsula and has a large expanse of...

4.58 miles away


One of the fastest moving sand and shingle spits in the United Kingdom

East Head, in West...

4.95 miles away

Bishop's Palace Gardens is situated within the City Walls, next to the Cathedral. And it has now...

5.04 miles away

In the heart of Chichester, a magnificent Cathedral with treasures ranging from medieval stone...

5.05 miles away

Discover intriguing stories from Chichester District connected with extraordinary artifacts in a...

5.07 miles away

Remains of the largest Roman domestic residence in Britain. Beautiful mosaics, museum, audio visual...

5.09 miles away

My studio gallery is located in Bosham, on the shores of Chichester Harbour, an Area of Outstanding...

5.38 miles away

Chichester Festival Theatre is one of the UK's flagship theatres, renowned for the exceptionally...

5.52 miles away

Take a ride on the fun Mini Road Train running along The Esplanade, Bognor Regis. Operates April...

5.58 miles away

This popular miniature railway, is open weekends until the summer and then open every day. The...

5.7 miles away

Just five minutes walk from Bognor Regis Town Centre, and two minutes from the seafront and Butlins...

5.74 miles away

A varied and fun day out - with loads to keep everyone happy!

5.77 miles away
Previous
Next